Administrative Position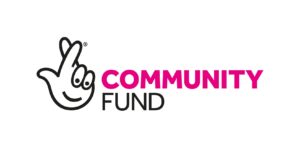 Sensing Friends Administration Post
Due to our current expansion of Sensing Friends Community Organisation, and the additional work we will be taking on with our new Community Friendship program 2020, funded by The Big Lottery, we are pleased to announce that we are seeking to recruit an freelance experienced administrator. This role is primarily home based.
This is an exciting opportunity to be part of the developing team of Sensing Friends, a non for profit community organisation, aiming to shortly become a registered Charitable Incorporated Organisation (CIO).
Sensing Friends objectives and aims is to provide emotional therapeutic support for young people experiencing sensory needs, who are vulnerable to isolation, low self esteem and social exclusion.
We are a unique organisation that works within nature and creativity to provide this support.
In this role, as administrator, your strong administrative skills will assist the experienced/ trained counsellors, social workers, horticultural therapists, creative art workers and musicians by providing administrative support for Sensing Friends .
An ability to demonstrate that you have skills in the following
Essential
A background knowledge of the non for profit/ charity sector
Good working knowledge and experience of using Microsoft Office, including Word and Excel.
Good interpersonal and communication skills
Good organisational skills
Good written English and typing skills
Bookkeeping skills
Ability to work on own initiative
Ability to work as a team member in a collaborative way
Willing to be DBS checked.
Desired
Good working knowledge of using database systems for updating records
Experience of creating promotional material
Ability to carry out relevant research using own initiative
Experience and understanding of working with vulnerable individuals, with sensitive and highly confidential material
Understanding of dealing with administrative information regarding safeguarding procedures.
Understanding of GDPR legislation, and relevant administration in relation to the charity sector.
Background understanding of policy and procedure in relation to the charity sector.
Up to date DBS check
Further Details
SALARY: £10 per hour
WORKING HOURS: 5 hours per week (part-time) flexible
CONTRACT TYPE: Initially 6 months freelance contract with the possibility of extension.
PLACE OF WORK: home based and some on site ( Moulsecoomb Forest Garden)
SPECIAL CONDITIONS: Some travel will be expected e.g. for external meeting and events.
Closing date for applications: 5pm, 2nd March 2020
To apply Contact us