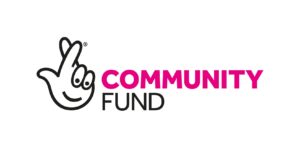 Jan 2020 to December 2022
Helping support young people dealing with issues around sensory needs, low self esteem and friendships
Email: penny@sensingfriends.org
Phone: 07584 201 837
Supporting Young People, who have sensory needs, with overall emotional wellbeing, self confidence, making friends and feeling included in the world around them.
Sensing Friends is a non for profit community organisation in Sussex that supports young people emotionally who are dealing with sensory needs. This might be a visual, hearing or a psychological need. We use nature and creativity as a powerful facilitator to help address these needs.
Celebrating Diversity
Part of our work involves bringing young people together with all sensory experiences, to come and share and learn from each other. We offer these young people a chance to come and understand each other and the rich diversity of life we can offer with our differences. When this is felt then it is often possible to truly see our differences as Ok. From this feeling and acknowledgment it's possible for each of us to celebrate our differences rather than fear them.
2020 Community Friendship Project
Sensing Friends is delighted to announce its three year Community Friendship Project, funded by the Big Lottery. Find out more about what we will be offering young people within the Community Friendship Project.
To find out more just Contact us come and visit us on one of our Community Open Days